These are lands of the Washoe people
DaɁaw (Lake Tahoe) is the homeland of the waší∙šiw (Washoe people – the people from here). The waší∙šiw are the aboriginal stewards of the land in and around the Lake Tahoe Basin since the beginning of time and as a sovereign nation the Washoe Tribe of Nevada and California, as it is known today, continues to advocate for the protection and preservation of waší∙šiw ɁítdeɁ (the Washoe peoples homelands).
The waší∙šiw relied on the land for survival; hunting, fishing, and gathering of traditional foods and medicines within their homelands was an integral part of the wá∙šiw (Washoe) culture and through this intrinsic relationship they helped shape the natural beauty of the Lake Tahoe Basin that so many enjoy today. As colonizers arrived during the Comstock/gold rush era in mass, the wá∙šiw summer camps became prime locations for logging and cattle grazing and the waší∙šiw were no longer allowed to manage their lands as they had done for millenniums. The removal of wá∙šiw people from the land and increase in tourism to the Lake Tahoe Basin has negatively impacted an area that is not only renowned for its natural beauty and pristine waters but is now in dire need of rehabilitation.  
The Washoe Tribe of Nevada and California has maintained their role as environmental stewards of the Lake Tahoe Basin (despite policies that sought to eradicate them) by continuing to advocate for their homelands and to protect, respect, and take care of waší∙šiw ɁítdeɁ. As we acknowledge the Lake Tahoe Basin as the homeland of the waší∙šiw, we ask that you, as visitors to our homelands, treat this place with the same respect as those who walked before you, the waší∙šiw.
Ways to Take Care of Tahoe

Drink Tahoe Tap
Refill with the world's best water.
Be #1 at Picking Up #2
Don't forget a bag!
These Are Nice Trails
Say hello, give a wave, smile, have fun.

Fire Danger is High
No fires. Duh.
Trash Belongs in the Can
No can? Take it with you. 
Here are Some Resources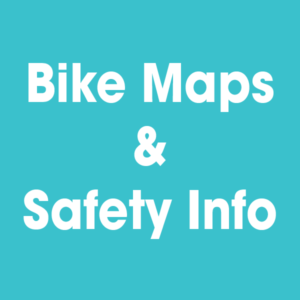 Programs Taking Care of Tahoe
Lake Tahoe Student Ambassador Program
This program addresses increasing tourism impacts by employing up to 20 students to interact with the public at busy locations and promote environmental stewardship. The program provides work experience for high school and community college students in the natural resources and hospitality and tourism professions. The program is sponsored by the Sierra Nevada Alliance (SNA), Lake Tahoe Unified School District, Lake Tahoe Community College, and the City of South Lake Tahoe. SNA will employ an additional 3 to 7 Climate Action Corps members as Ambassadors in partnership with Tahoe Rim Trail, Town of Truckee, and Trout Unlimited.
Truckee Trail Host Ambassador Program
The Sustainable Truckee initiative has several programs in progress. Pilot programs include Truckee-Tahoe Trail Host Ambassadors created in partnership with the US Forest Service and Truckee Trails Foundation with the objectives of mitigating wildfire danger, trash and cultivating a friendly/positive outdoor experience.Volunteer ambassadors will be stationed at key Truckee trailheads to educate and inform trail users on how to Recreate Responsibly.
Taskforce Trailhead Program
The number of hikers, bikers, and equestrians on the Tahoe Rim Trail continues to grow. While we love seeing new faces experiencing the magic of trails, unfortunately, trampled vegetation, trash, fires, impacted wildlife, etc. have illustrated that not all trail users have basic outdoor ethics needed to have a sustainable experience on our trails. The Tahoe Rim Trail Association, with support from the Tahoe Fund, is launching the Task Force Trailhead program to provide Take Care and Leave No Trace messages to trail users.
WE'RE RECRUITING VOLUNTEERS TO HELP REACH TRAIL USERS AND SHARE THEIR LOVE OF TRAILS AND PASSION FOR SUSTAINABLE RECREATION. SIGN UP HERE!
Tahoe Bike Safety Ambassadors 
This LTBC Program will engage directly with cyclists at a high-use bike trail locations on each Saturday of June, the Tahoe Bike Challenge month. On these Bike Safely Days, LTBC ambassadors will set provide education to passing cyclists and pedestrians.
This will include information on route finding, biking etiquette, and the environmental benefits of bicycling. We will also provide a bike stand, tools, and an air pump for minor repairs. Bike Safely Days will help visitors navigate the often confusing network of bicycle trails and routes so that they can get to their destination safely and without driving.
Keep Truckee Green Ambassador Program
The Town of Truckee's sustainability program, Keep Truckee Green, is excited to hire two ambassadors this summer, to inspire and educate recreationalists to take care of our natural resources and recreate responsibly. The ambassadors will be roving around hotspot areas, like Donner Lake, Downtown Truckee and the Legacy Trail. We look forward to having meaningful conversations with residents and visitors alike, about initiatives like our Grab a Bag litter pick-up program, reusable to-go boxes, and the importance of doggy bag removal. 
Wildfire Tips & Resources from #RecreateResponsibly